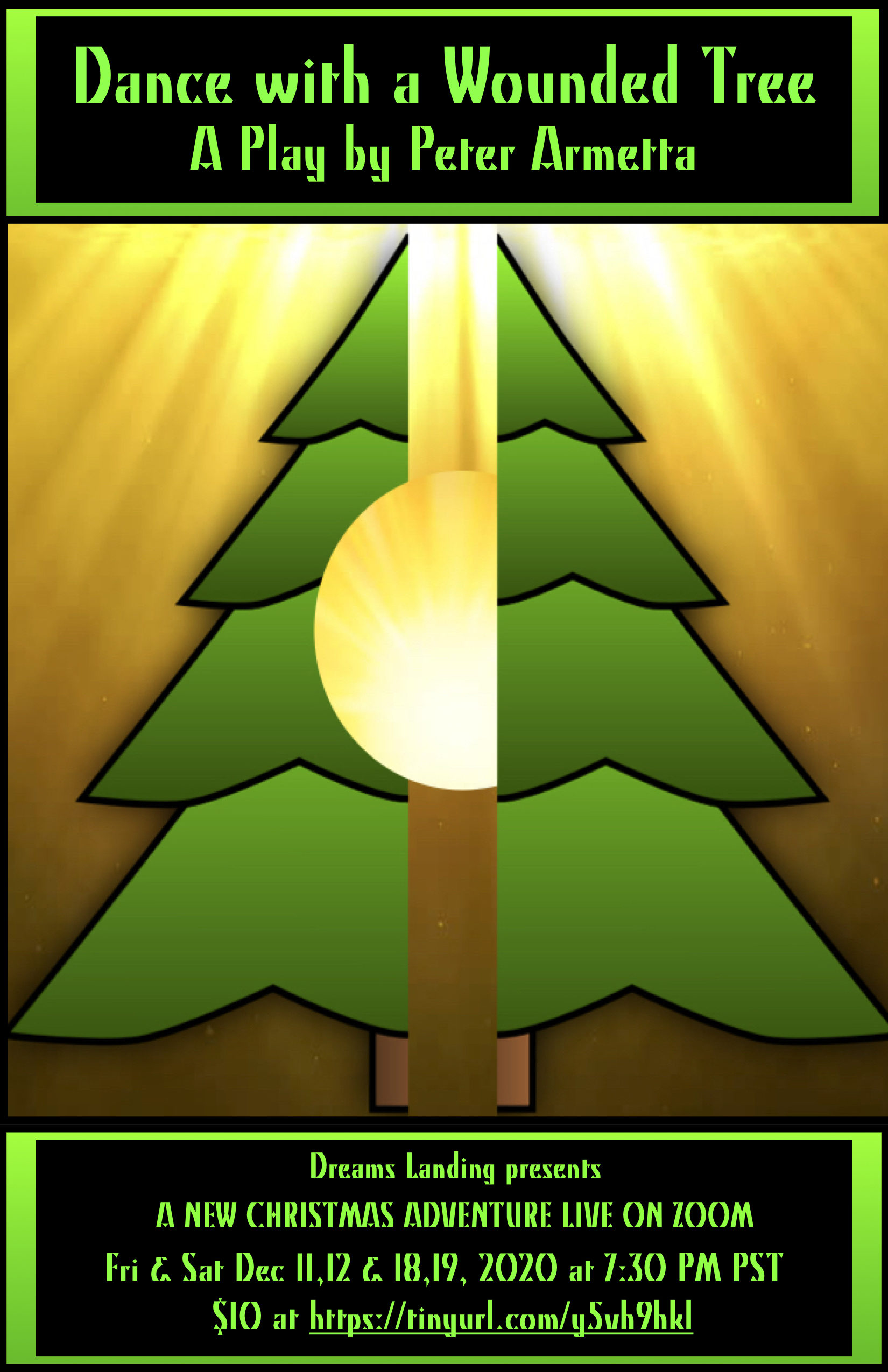 Written, directed and produced by Peter Armetta
Laura, a troubled seventeen-year-old girl, discovers her family has a karmic secret – a connection with a mysterious tree and spring deep in the woods waiting to renew the broken bond between family and forest, humans and the world of nature on Christmas Eve!
Four performances live on Zoom Dec 11, 12 & 18, 19, 2020 at 7:30 PM PST
The performance video is here:
https://www.youtube.com/watch?v=80YfYw5Itr8
Music by Joe Sorce!
Virtual Backgrounds by Eve Bradford!