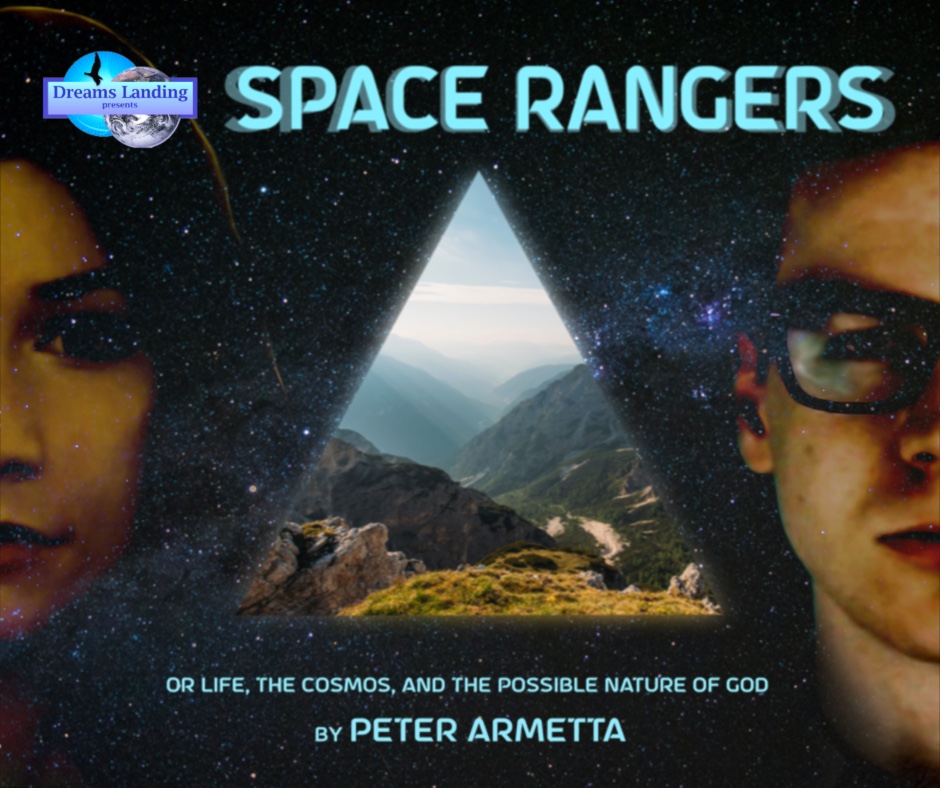 Where does the possibility of real transformation come from?  It has to come from someplace we don't know, 'cuz if we knew about it, we'd surely be doing it already. It's a sad fact. Everything we know has put us in the mess that we're in, and we need what we don't know.

What if we heard a voice coming from someplace very far away?  What if it suggested unheard of thoughts, undreamed of possibilities?  If we listened to it, it might invite us on an adventure.  And face us with a choice.

Paul Rogers is a young man with a PLAN for how perfect concentration can lead to bulging balance sheets.  But he's about to encounter Omar, a Space Ranger who encourages him to speculate about the real nature of God, and Marcia, a mysterious woman who dwells somewhere in the Cosmos and claims that she's…his "life."  So Paul is unknowingly about to embark on just such an adventure.  And he thinks his fondest dream is coming true!
Six performances live on Zoom for the Fertile Ground Festival of New Works
Jan 28, 29, Feb 4, 5 at 7 PM
Jan 30, Feb 6 at 2 PM
Tickets $10 at https://tinyurl.com/3u2b33ws